April 20, 2019 at 4:10 PM
Currently at the zoo

Dude, Wheres my umbrella?
April 20, 2019 at 4:06 PM
February 6, 2019 at 1:13 PM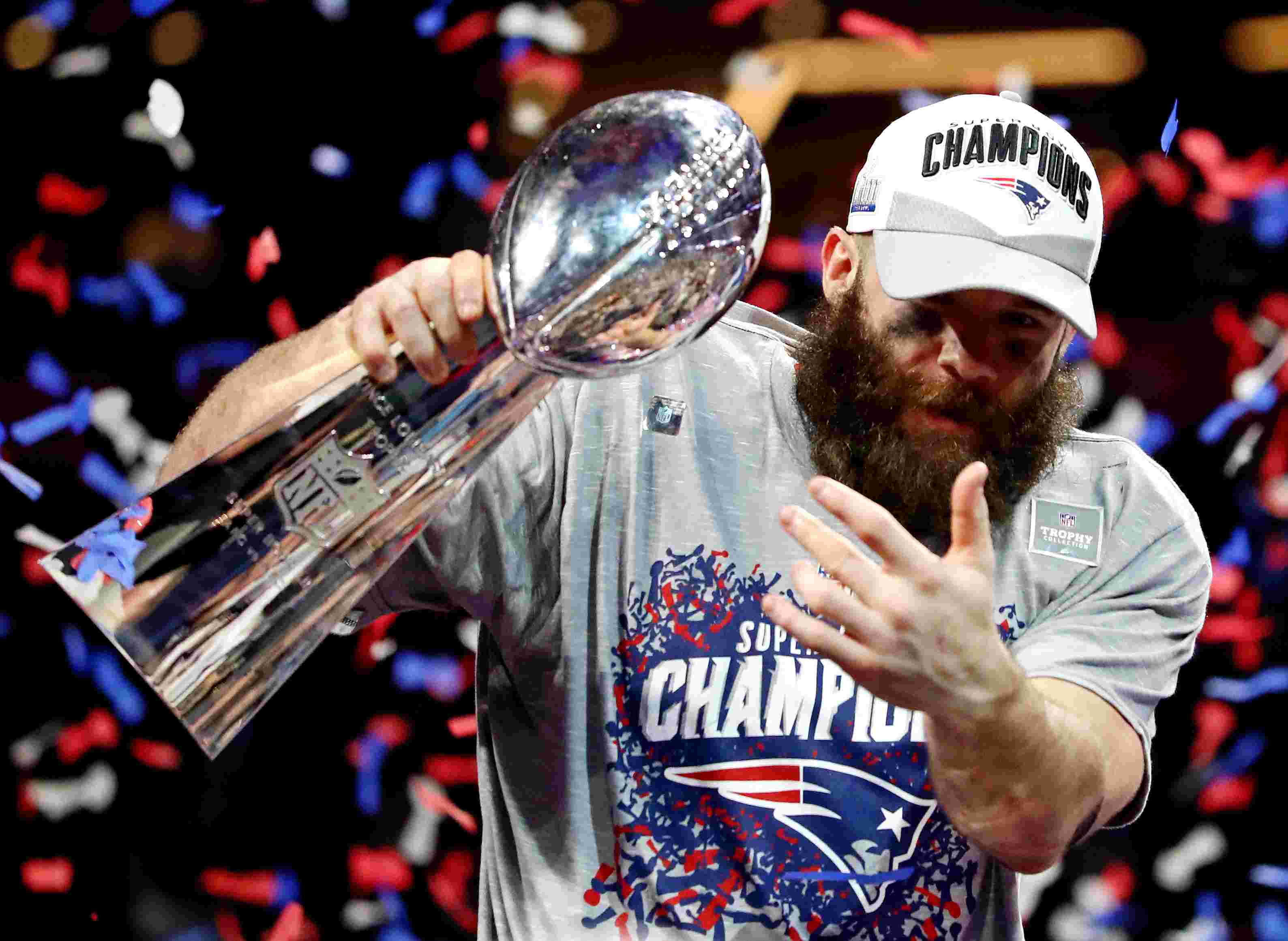 New England Patriots wide receiver Julian Edelman was named Super Bowl LIII MVP.
February 6, 2019 at 1:06 PM
yes.
but, the definition of a "bar" varies.
in my home state, it is a "restaurant that serves alcohol". not alcohol FIRST and whatever SECOND.
even though the waiter may say: "please wait in our bar until we call"...legally, that does not make it a BAR.
finally, (quote) Retailers may not Have Happy Hours. That is, offer free or reduced drink prices during limited hours.
They must be offered to all customers for the entire day and in all areas of the business.
January 21, 2019 at 4:50 PM
nada...it's rest day......
January 21, 2019 at 4:46 PM
Eggs over medium , home fries , scrapple and rye toast.
December 8, 2018 at 1:03 PM
Very well written, this should help a lot of people who don't understand self harm.
December 8, 2018 at 12:57 PM
Just finished Wildlands. Now playing Fallout 3.
November 8, 2018 at 10:27 PM
Drinkers like company, so they aren't centered out as the only person at a gathering who is drunk. Being drunk with a bunch of sober people isn't fun for drinkers, so they encourage others to drink.
November 8, 2018 at 10:23 PM